How To Become a Locksmith and Start a Locksmith Business
If you want to know how to become a locksmith and you're considering starting a locksmith business, it's important to know if the job is right for you and what training you'll need to get you started. Becoming a locksmith means that you'll be carrying out a variety of hands on jobs that require problem-solving skills and good attention to detail. Locksmith work will include fitting locks, repairing locks and maintaining locks.
You will need to have a strong interest in the locksmith industry as well as a willingness to learn. You will also need to be good at pactical work and problem-solving.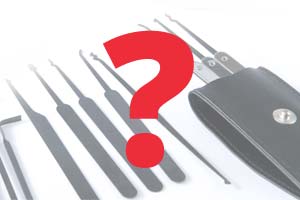 What can I expect to be doing once I become a locksmith?
Typically, a locksmith will serve customers at their address and will usually be on call for emergency work. Emergency locksmith work can include attending lock outs and repairing broken locks. This will include working with a range of domestic and commercial locks. Locksmithing is more varied than just attending lock outs and picking door locks though. A locksmith will be expected to offer a range of other services.
Common domestic and commercial locks include :
Mortice locks
Rim cylinders
Euro cylinders
Digital locks
Combination locks
Window locks
and more
Locksmith services include :
Repairing existing locks and mechanisms
Repininning locks
Rekeying locks
Fitting new locks
Changing and upgrading locks
Cutting and impressioning keys
and more
A locksmith will also need training to use specialist locksmithing equipment including :
Letterbox tools
Pick guns
Special keys
and more
A typical day for a locksmith will vary depending on many factors. An important consideration is whether they work on a self employed basis or on behalf of a company. Established Locksmith companies are likely to have a reputation in the industry. This means that they are likely to have already obtained repeat commercial clients. A locksmith starting their own business may not have the time or resources to obtain commercial clients and might opt for becoming a locksmith subcontractor to find locksmith jobs through a third party. The customer base and the needs of those customers will determine what a typical day involves. Usually, commercial clients will provide repeat work and domestic clients will bring reactionary work.
"Locksmith work is enormously varied, requiring broad ranging capabilities from unlocking the most secure of locks and designing and installing complex control systems to getting locked out customers in promptly without further distress or making good after a break in and make secure again or provide reassurance that all is safe.

Attending callouts at 3am may not be to everyone's liking but the variety and satisfaction that goes with the job makes up for a few disturbed nights."

- Alan Hickman, Locksmith For 9 years 6 months 27 days
What locksmith services should I provide?
The skills that a locksmith has will have an impact on the jobs that they are able to undertake. For example, a locksmith may not be trained to open safes, others might not be trained to repair digital locks.
If you decide to cover an area that has a high crime rate, it's possible that you are more likely to be helping customers that need door or lock repairs. If you decide to work in a more affluent area you may find yourself upgrading locks.
It's worth considering the type of clients (domestic or commercial) that you want and what services they'll need.
Locksmiths may choose to install a key cutting machine in their van, providing the opportunity to offer a key cutting service to their customers.
Domestic locksmith work may include :
Unlocking a door for a customer that's locked out or in
Repairing a door lock that has broken or failed
Fitting British Standard locks
Fixing a jammed window lock
Carrying out burglary repairs
Repeat commercial locksmith work may include :
Changing locks for landlords and letting agencies
Fitting and changing suited lock systems for offices / banks
Warrant work
Changing locks for shop doors and display cabinets
Is there a recognized qualification for locksmithing?
There is no recognised qualification for locksmiths in the UK.
Although there is no official qualification for locksmiths, there are locksmith training courses. Training courses are important to learn the appropriate skills of the trade.
What training is required if I want to become a locksmith?
If you want to become a locksmith it's important to have the appropriate training. Locksmith courses should provide you with practical skills and teach you the theory of locksmithing. Locksmith courses tend to be set up in a classroom learning environment. The locksmith training provided should include a lot of hands on training to prepare you for what is to come.
A typical locksmith course is likely to cover :
The basic locksmith tools you'll be using
Lock fitting
Lock and door opening techniques
Reassembling locks
Cutting new keys
Product knowledge
Identifying blank keys
and more
It's possible to train to become a locksmith in the UK by applying for a locksmith apprenticeship, although, these can be difficult to find. If this is something you're interested in, you can search a list of apprenticeship opportunites through the UK government's apprenticeship search.
Are there any special requirements needed to become a locksmith?
There are no special requirements to become a locksmith.
Experience with tools such as drills, planers and chisels can be beneficial. So will experience in a similar industry such as carpentry. Although, this is not needed to become a locksmith.
It's important to undergo a DBS check (criminial background check) to give your clients and customers peace of mind.
Becoming a locksmith also means that you will need good communication skills. You should be able to provide advice to customers about their home security. You will need to know which locks are best suited to your customers home and how to keep their property secure.
If I do become a locksmith, what can I expect to be earning? What is the average salary of a locksmith?
The expected salary for a beginner locksmith in the UK is around £16,000, increasing up to a possible £30,000 a year for a highly skilled and experienced locksmith.
Although there are franchise fees to consider, locksmith franchises such as Lockrite can provide the opportunity for a higher earning potential. You could potentially earn up to £70,000 + per year as a Lockrite franchisee.
What are the benefits of becoming a locksmith with a locksmith franchise?
LockRite is the largest branded locksmith company in the UK and we are continuing to expand in the commercial & domestic locksmith market.
Our locksmith franchise gives you a head start in the locksmith industry. The franchise includes comprehensive training, on-going locksmith and marketing support, contract work and more. The franchise package is built to help you become a successful locksmith.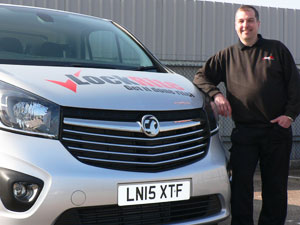 Locksmith Training
We provide the practical and theory training you need to become a locksmith and get you confident in identifying locks, cutting keys, picking locks and more. Take a look at our locksmith training breakdown to see what skills you'll be learning.
Once you have learnt the practical locksmith skills you need, we will take you through our marketing and administration training. Our marketing and admin training will provide you with professional techniques to apply to your new locksmith business.
Locksmith Tools and Stock
We provide you with all the tools and stock you need to get you started in the industry. So there's no need to worry about buying the right stock.
Advertising
If you are thinking of becoming a locksmith by starting a locksmith business of your own, you'll need to think about your business name, your branding, your websites and your advertising.
The LockRite franchise gives you the benefit of trading under an established brand. Your websites will be built and managed by our in house web team and your online advertising will be set up and managed by staff that have passed official Google exams.
Work
Your work will come from several sources including online advertising and your own marketing. As a LockRite franchisee you will benefit from our established relationships with nationwide commercial clients and industry partners such as Yale.
On-going Support
As a locksmith franchisee, you will receive on-going support in both the practical and marketing side of your business. Our experienced locksmith trainer is on hand to provide technical support when you need it.
---
---

Further Reading
For more information on a typical self employed locksmith starting salary and income, job market information and more ...
The National Career Service
---
Already an experienced locksmith?
If you're already an experienced locksmith and you're looking for locksmith jobs, you can apply to be a subcontractor and get locksmith work today!