LockRite is a trustworthy, recognisable and dominant brand in the locksmith industry. We have over 3,500 customer reviews online with an average rating of 4.9/5. 99% of customers asked said they would recommend LockRite Locksmiths.
Our reviews system allows you to easily collect customer reviews. The reviews are then displayed across your websites. Positive reviews help to build trust with customers and boost conversion rates.
Susie

"Fantastic service, quick response, Cliffe came to us after a key broke in our lock, he was friendly, great value and gave really good advice, would highly recommend."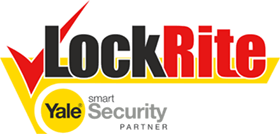 Customer review